Location
Castiglione delle Stiviere, ITALIA
Operation Category
Hosiery
2M s.r.l.
Located in the internationally renowned hosiery district of Castiglione delle Stiviere, the 2M hosiery mill was founded in 1965 by a family of local entrepreneurs, who continue to manage operations. Following the acquisition of the mill, the production equipment was modernised, and the plant expanded rapidly; today it employs around 200 people, in an area of some 16,000 square metres. The mill controls the whole production chain, from weaving to ironing and packaging men's and women's hosiery items.
Over the years, the production and quality control processes have evolved, but the experience and vocation the district is renowned for have remained unchanged, and the mill has maintained the enthusiastic, friendly atmosphere typical of a family-run factory. Shifts last 6 hours, and have been reduced precisely to allow workers to spend more time with their families.
Respect for the environment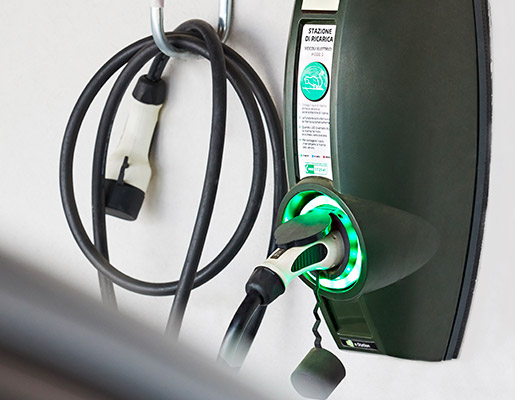 All the energy used in the factory comes from renewable sources, and in 2020, this avoided the emission of over 1,200 tonnes of CO2e; in addition, a resolution was passed for the installation of solar panels to provide energy for the establishment. To encourage mobility with low environmental impact, making it easy to move between premises using electric vehicles, we are also promoting the installation of recharging columns, which are already present at 2M.
#whomademyclothes
The people who work for us have always been our most valuable resource, and no presentation of our factories would be complete without a word from them. Here are the stories of those who produce our items every day: