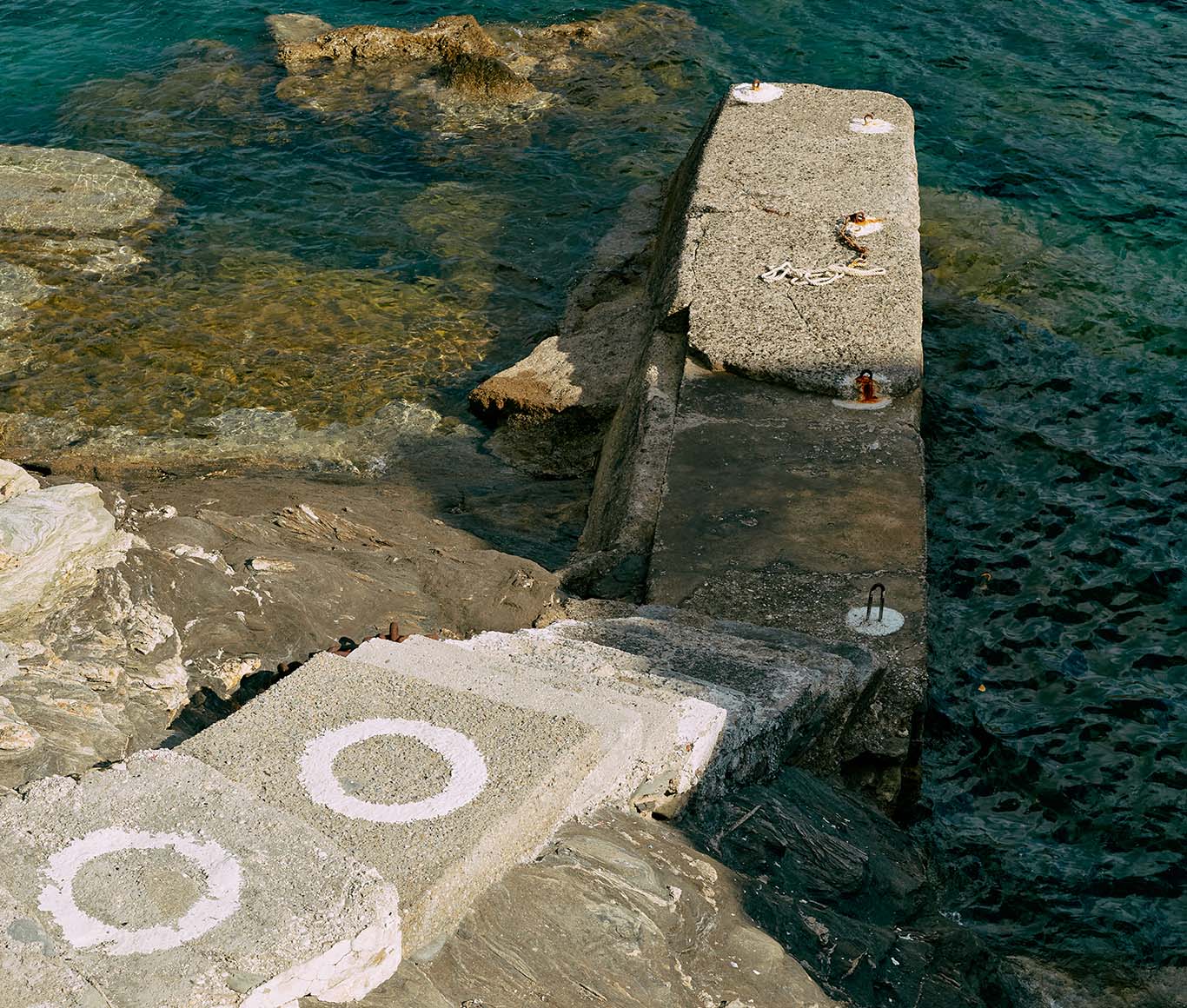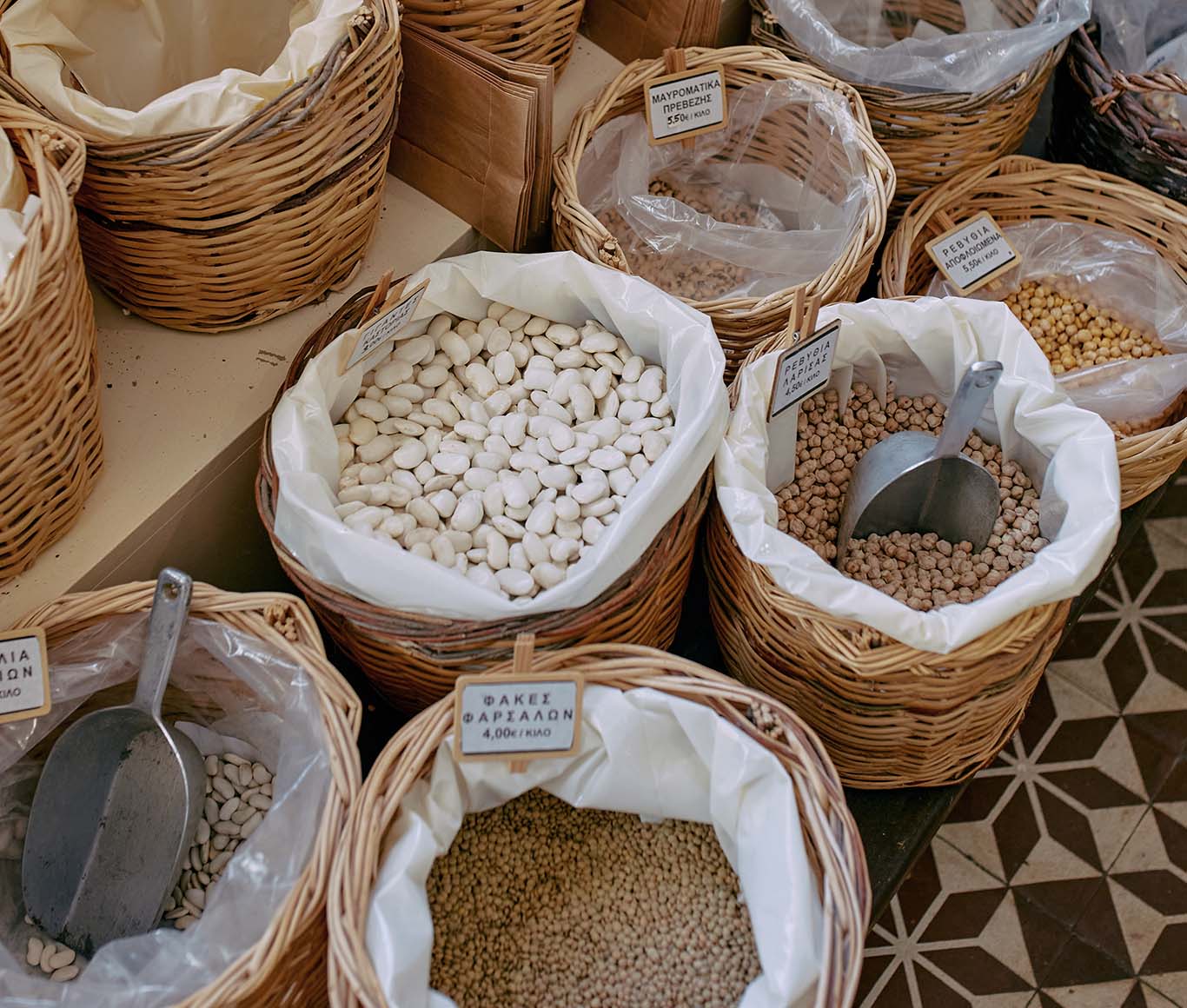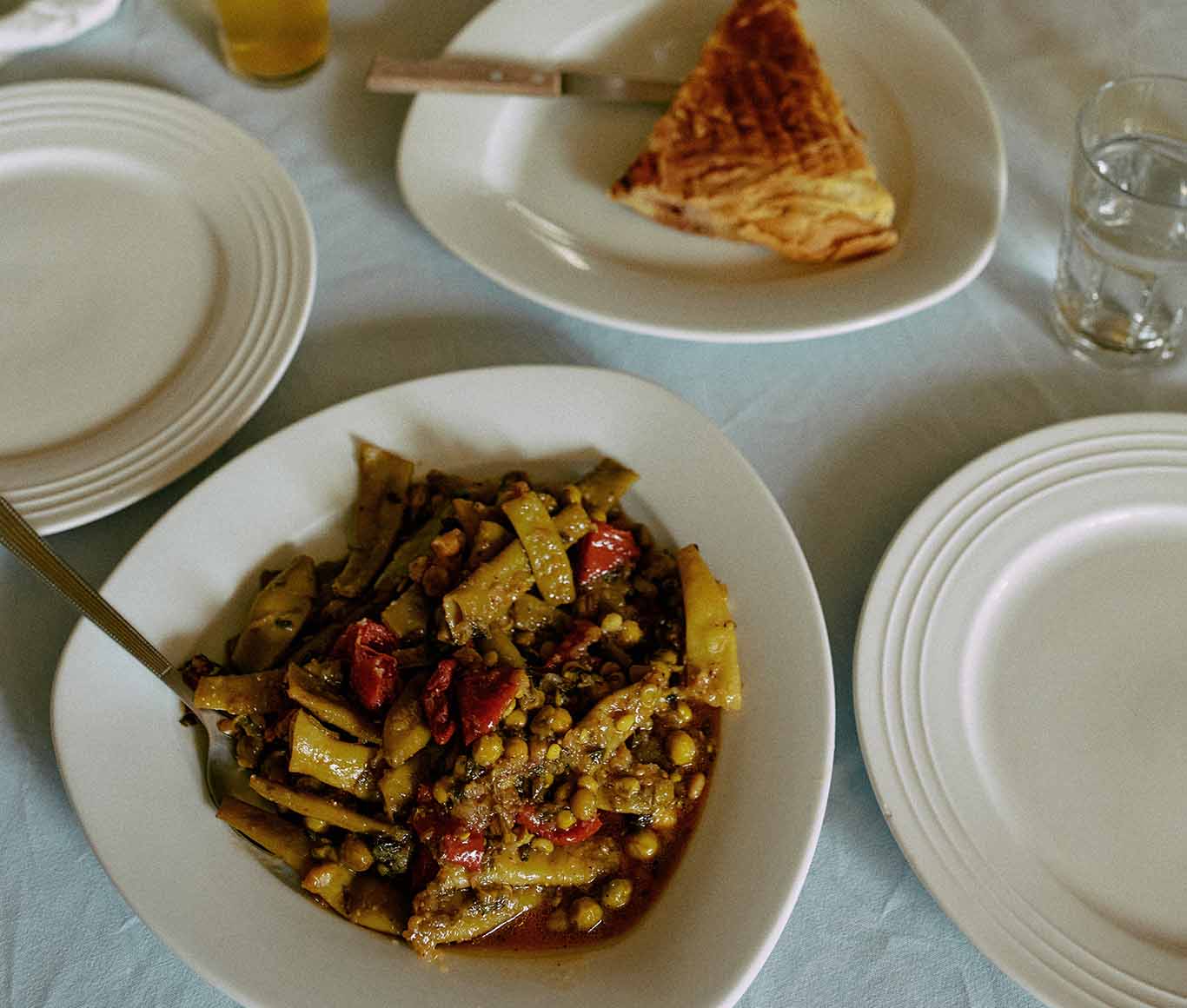 BEACHES AND THINGS TO DO
Vitali Beach is located on the northeastern part of the island and can be reached through a panoramic path on its crystal-clear blue waters.
Apothikes Beach is a little gem overlooking a breathtaking gulf with golden sand and emerald waters, perfect for all those snorkelers who want to discover the rich and vibrant marine life.
Achla Beach, a hidden place surrounded by fig trees and holly, coasted by the Achla river, but difficult to reach (best is by sea).

Shops:
Laskaris pastry shop, a tiny pastry with a historical heritage.
Livada Natural Farm's philosophy is embodied in the sustainable concept "from farm to table".

Restaurants:
Stamatis Tavern, has been operating since 1965, cooking homemade traditional recipes of the Aegean Cuisine such as local sausages, fresh seafood of the day and delicious lobster spaghetti.
Ta Skalakia is a tiny tavern where you can find homemade Greek cuisine, located very close to the Greek Orthodox Chapel of the Mother of God Thalassini. The must have dish? Try the delicious mint meatballs.
Barbarola is a family tavern specialised in gourmet fish menus. The atmosphere reminds one of a fisherman's house.
Read more
Read less